About G. Byars & The Sunshine Gallery
Garry Byars. is a self taught artist from Paisley Scotland, with original artwork and limited prints for sale, here you will find a wide variety of artwork in various mediums and styles created over the past 36 years
Drawing from an early age, it all began by copying cartoons from the Beano Comic. With his school portfolio, he went on a YTS scheme at D M Rae Architects office, developing technical skills in perspective drawing and plans
Sma Shot Day 1986 to 2021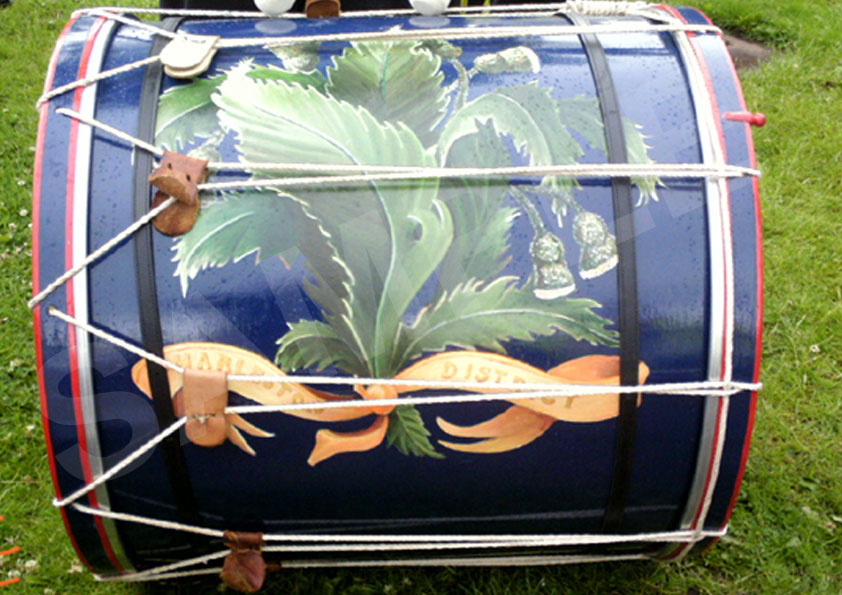 Charleston Drum Paisley Sma Shot Day 1986 - 2021
In 1986, Garry's artistic skills, were first brought to public attention, when he was commissioned by Renfrewshire District Council to create a "Replica Charleston Drum". For 35 years this same drum has led the traditional Paisley Weavers 'Sma Shot Day', Parade, through the streets of Paisley.
Please View Movie "Charleston Drum Past & Present"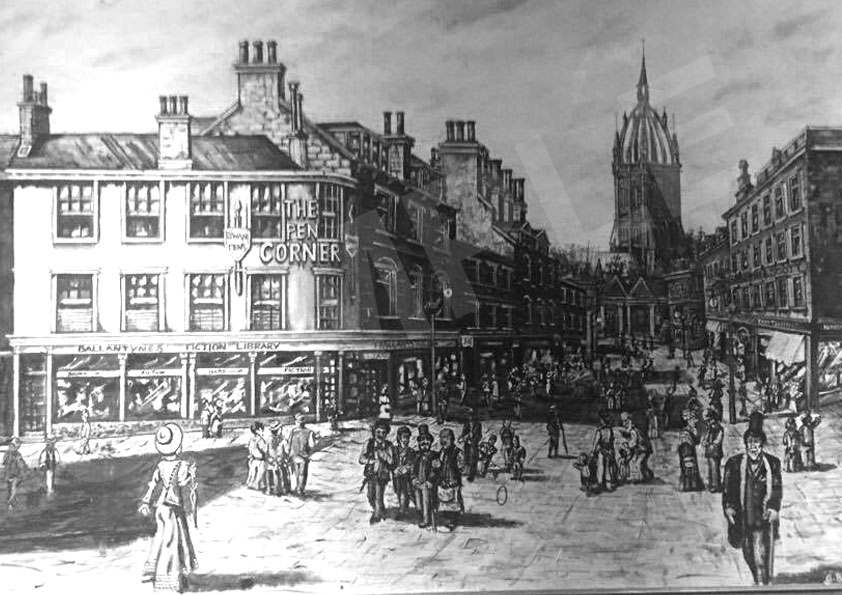 At 19 Garry was self employed at the Pearce Institute creating designs for the Govan Print workshop,  working with print plates and 2 "Litho" printers. Gaining some recognition in local newspapers after meeting Prince Charles at the launch of the PYBT 1990, Star Entrepreneur with Shell's Livewire and also held small exhibition at the Glasgow Garden Festival.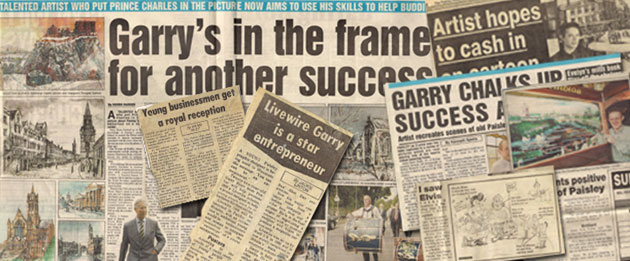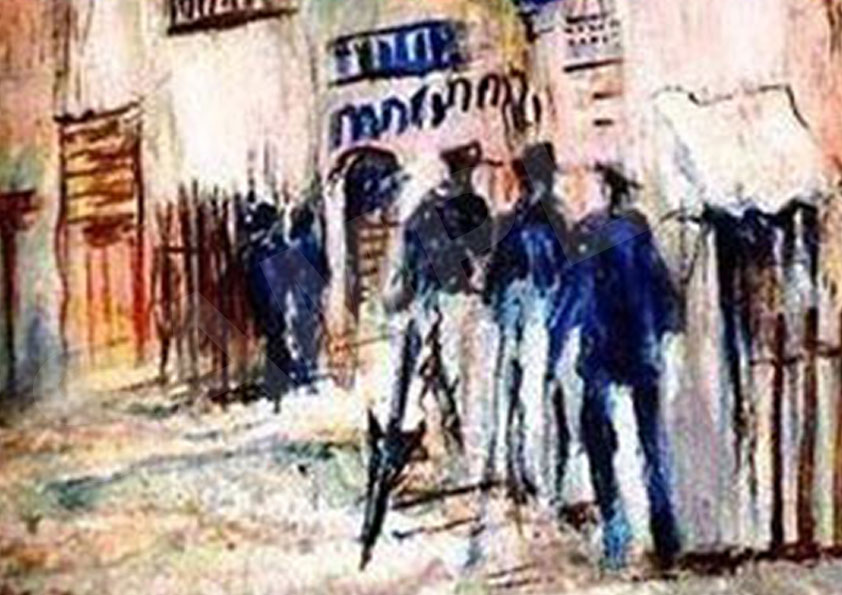 In 1993, in his endeavour to sell his artwork Garry approached "Options Gallery" in Paisley, where he was given the excellent opportunity to work as an artist pupil. Working for artists such as "King", "Ron Goldberg" and "Barry Martian". As well as cleaning brushes Garry was trusted enough to paint skies and background for the artist to apply final detail.
Here he began a career as a dynamic and vibrant exponent of acrylic, and mixed media work. Garry's work is a mixture of the unique, exciting and traditional. Together with works of imagination, his portfolio always captures the mind's eye of the viewer.
This got the attention of "Pulcinella" Restaurant 167 Hope St. Glasgow. where some of his early artwork is still on display. He was commissioned by the owner at the time, to paint various scenes of Italy onto mirror, with the use of stained glass and acrylic paint, reflecting light into a room in a new ambience.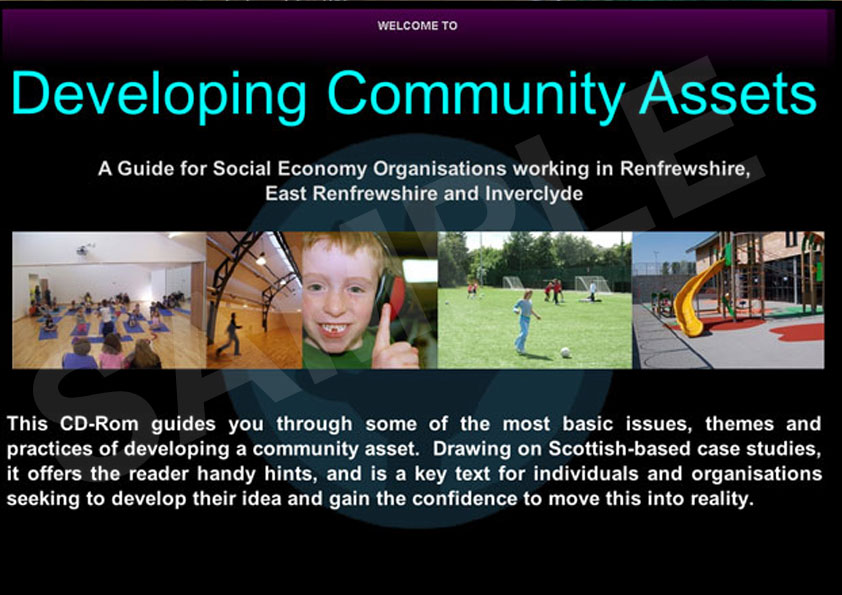 As his clients where always asking him about graphic design and printing, in 2004 Garry went onto Glasgow Caledonian University part time to obtain a BA degree in Applied Graphic Technology. This led to employment as website designer with the "Renfrewshire Council for Voluntary Service" creating designs for print and interactive packages for the 3rd and private sector.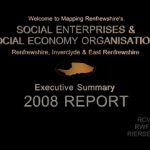 To inspire community groups and individuals The Sunshine Gallery was set-up in 2009, to provide exhibition space to the local community, with the social objective to help to create a Positive and Optimistic community.
If you wish to display your artwork or craftwork please visit the Sunshine Gallery at Paisley Shopping Centre Market (Level 2) 23 High St. Paisley PA1 2AF