Welcome to the Mural in Prince's Barn at Lotus Animal Sanctuary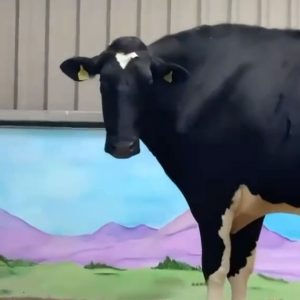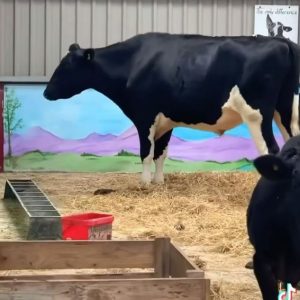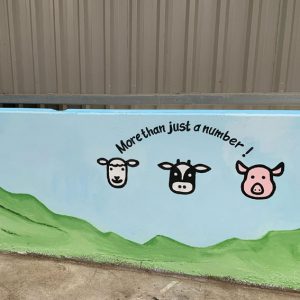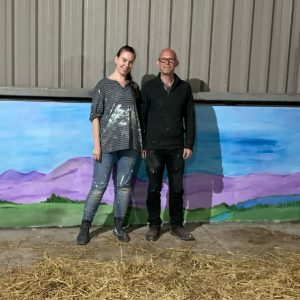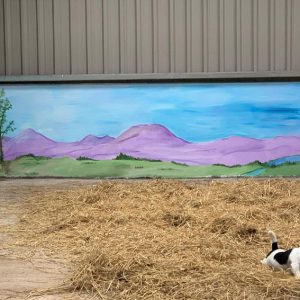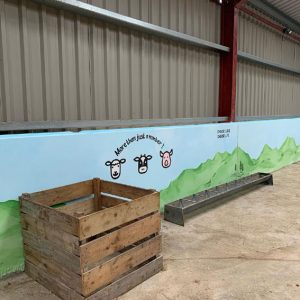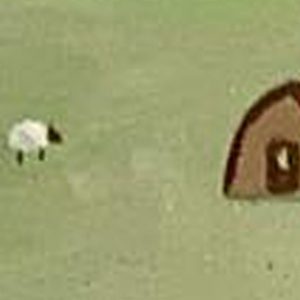 Unique Mural in Prince's Barn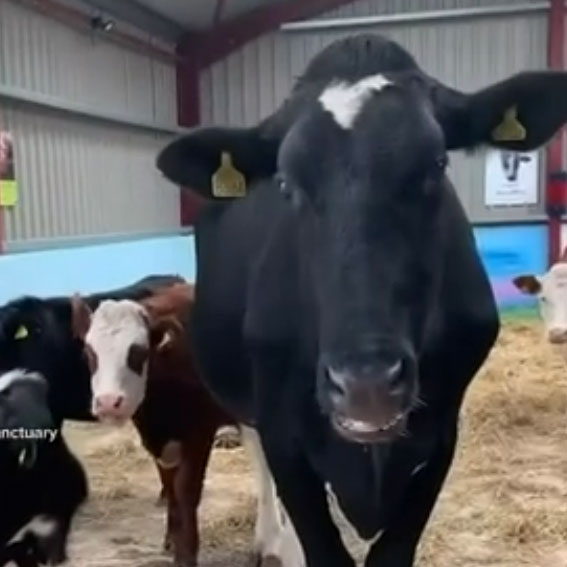 A unique mural has been created in Prince's Barn at the Lotus animal Sanctuary Isle of Skye.
Garry Said "It was an honour to paint the first half of Prince's mural. Such beautiful location and the camping pod were top class. The work that Lynn is doing is truly great".
Lorna Commented "It was so exciting working on the mural and to visit all the animals".
Lynn V Jolly Comment: –
"Well these past 2-3 weeks really have been extremely special – very very busy, but also very very special. It's been such an honour to have so many amazing people visit & stay here at Lotus, and do so much for the sanctuary.
Today I'll share our wee art project which got off to a great start this week. Garry Byars & Lorna MacKenzie are not only talented artists, but friends of 26 & 14 years, so to have them visit and do this project was unbelievably special in so very many ways!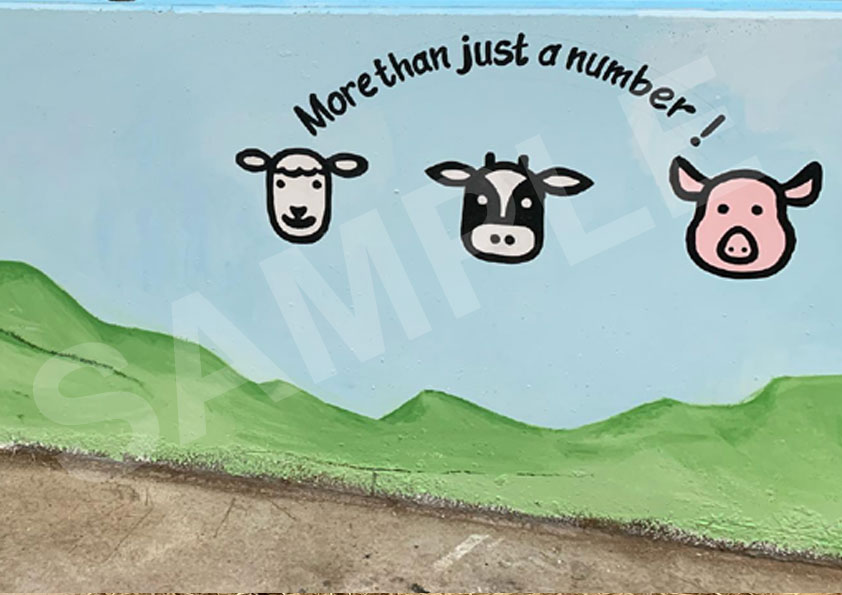 I wanted a mural on the walls in the animals beloved shed (to say the animals idolise their shed is a slight understatement). Anyway Garry & Lorna agreed to travel all the way here just to do that for us. Their journey was 7.5 hours and they worked solid long hours in the shed. It was sheer shenanigans trying to squeeze in & out without the animals squeezing in too
It was so amusing to see their reaction at not being allowed in their shed!
So we are half way there with the project and I am over the moon with the results; it looks absolutely amazing and totally stunning.
Garry & Lorna were in great spirits from start to finish and I believe that reflects in their work.
I am so grateful to both these dear talented friends & artists for giving up their precious time to create such beauty in the place the animals treasure so dearly.
In gratitude to them both